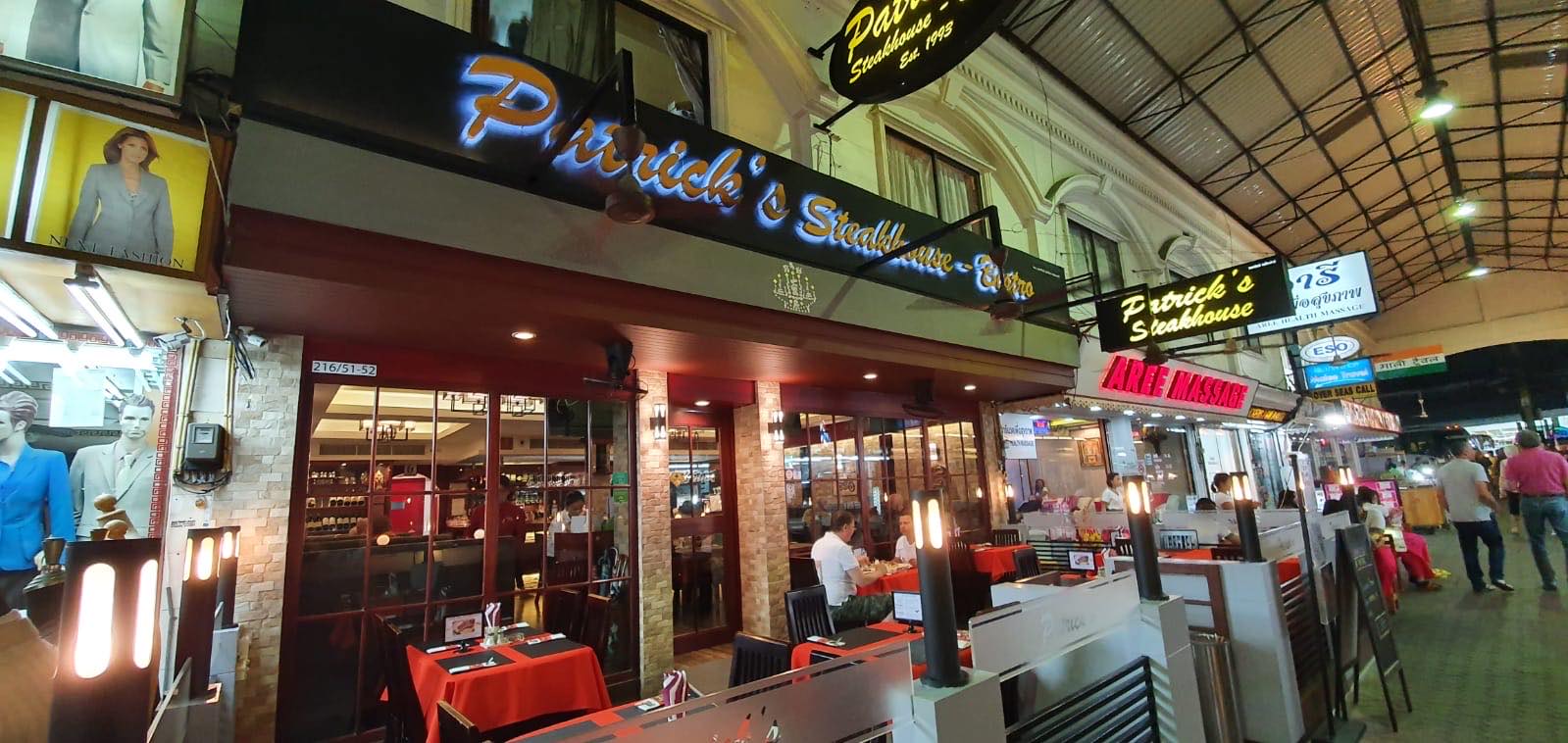 23 Jan

Recommended Steakhouse in Pattaya

We had the pleasure of taking our regular golf clients to Patrick's Steakhouse-Bistro this week during our Pattaya Golf Tours. It is a popular restaurant in Central Shopping Arcade which is owned by a Belgian expat and his Thai wife. To be honest though, I hardly have imported steak in Thailand but I have to say I was very impressed so were our golf clients.
My clients had lamb chops and New Zealand beef (no pics). I had Trio Steak (tenderloin from Australian Angus, US and Argentinian, 100 g. each) and my wife had Surf and Turf Lobster. The 4 of us were really impressed with our choice especially the sautéed potatoes which were outstanding.
We ended our meal with Creme Brulee which is one of our favourite desserts and it was one of the best I have had.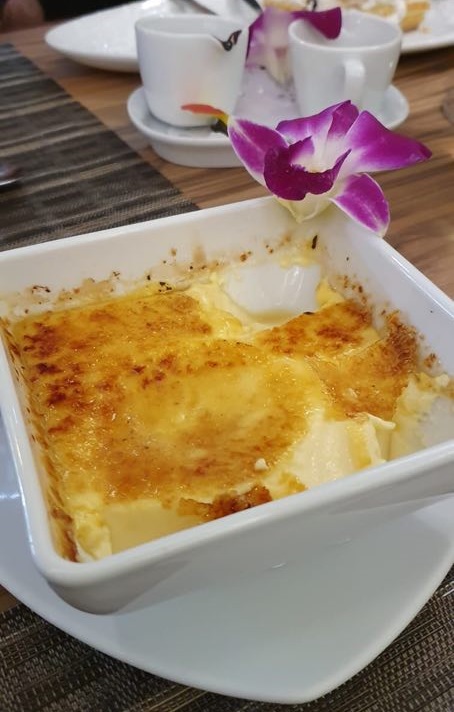 The restaurant is very clean and the service is professional. Our food was cooked to perfection. We definitely recommend this restaurant if you want a good steakhouse in Pattaya and willing to pay a little bit more.
Restaurant info:
Name : Patrick's Steakhouse – Bistro, Pattaya
Open : Monday – Sunday 12:00 – 23:00 hrs
Location : Central Shopping Arcade, Pattaya 2nd Road Pattaya
Website : https://www.patricksrestopattaya.com
Happy Eating